Fatehbad Road, Taj Nagari Phase - 1, Telipara, Agra – Behind TDI Mall
Capacity40 – 150 people
Price per plate, vegfrom ₹ 4,450/person
Price per plate, non-vegfrom ₹ 750/person
54, Taj Road, Agra – Near Lal Bahadur Shastri crossing
Wedding 5 star Hotel Clarks Shiraz provides 2 banquet halls with a touch of classicism in the interior. Pompous rooms will accommodate 200 and 400 people. For outdoor weddings, we provide 2 beautifully appointed marriage lawns for 200 and 800 guests.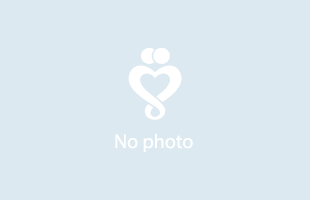 Indoor space for 600 ppl
Seating capacity600 people
Price per plate, vegfrom ₹ 2,000/person
Price per plate, non-vegfrom ₹ 3,000/person
672, Basai, Fatehabad Road, Agra
Wedding Hotel Ramada Plaza provides well established and equipped with all the necessary services banquet halls for 40, 120 and 400 guests. Outdoors we have a beautifully maintained marriage lawn and wedding garden for 100 and 550 people.
B/H-1&2, Taj Nagari Phase 2, Tajganj, Agra – John Milton Public School
Astor Lawn
Capacity1,000 – 2,000 person
Payment modelPer plate system
Price per plate, vegfrom ₹ 1,500/person
Price per plate, non-vegfrom ₹ 1,650/person
Fatehabad Rd, Taj Nagri Phase 2, Agra – Near Palm Court
Grand Ball Room + Jharokha
Capacity700 – 1,000 people
Payment modelPer plate system
Price per plate, vegfrom ₹ 1,800/person
Price per plate, non-vegfrom ₹ 2,000/person
Jharoka
Capacity250 – 600 people
Payment modelPer plate system
Price per plate, vegfrom ₹ 1,800/person
Price per plate, non-vegfrom ₹ 2,000/person
Fatehabad Road, Bansal Nagar, Agra – Near Hotel Amar
Regal
Capacity150 – 400 people
Payment modelPer plate system
Price per plate, vegfrom ₹ 1,350/person
Price per plate, non-vegfrom ₹ 1,400/person
Glassy
Capacity60 – 130 people
Payment modelPer plate system
Price per plate, vegfrom ₹ 1,350/person
Price per plate, non-vegfrom ₹ 1,400/person